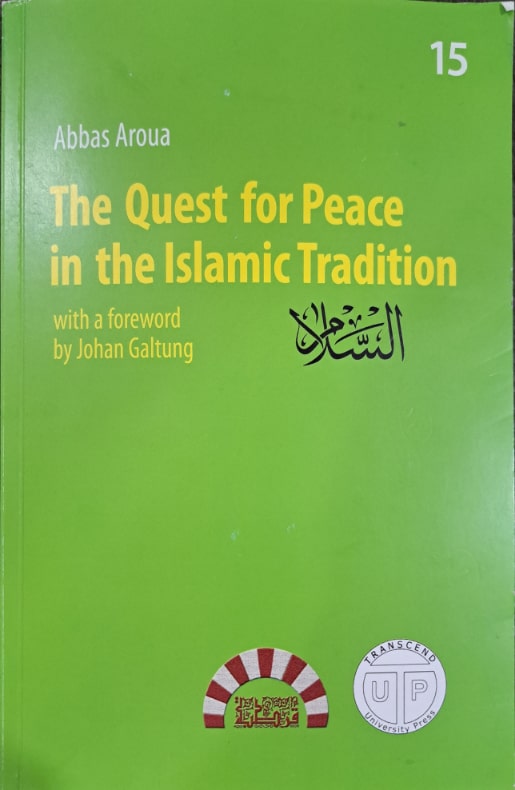 The Quest for Peace in the Islamic Tradition
Author: Dr. Abbas Aroua
"This important book is the work of a warm heart and a brilliant mind, hand in hand" said Johan Galtung, the principal founder of the discipline of peace and conflict studies, about the Author. The Quest for Peace in the Islamic Tradition was published for the first time in 2013. Dr. Abbas Aroua, the co-founder and director of the Cordoba Peace Institute, is an Algerian medical and health physicist who has worked as a peace worker and human rights defender for decades. The Cordoba Peace Institute – Geneva (CPI) is an independent non-profit organisation, working on violence prevention and peace promotion.
The Quest for Peace in the Islamic Tradition is actually an attempt to review the theoretical and practical issues related to peace in the Islamic tradition. In chapter 1, ten basic Islamic concepts are briefly presented: din, islam, iman, ihsan, rahma, haqq, karama, adl, jihad and shari'a. In the second chapter, the Islamic concepts related to peace and war, including Salam, Udwan, Harb and Silm, were discussed. The third chapter specifically mentions the issue of conflict in the Arab-Muslim tradition, and in the fourth chpter, it examines the solutions to overcome the conflict; the fifth with the central place of work in Islam and the sixth with the work of goodness. Finally, the seventh chapter deals with what many readers will have no their mind: Islam-West relations.
What makes this work different is dealing with the theoretical and practical aspects related to peace in the religion of Islam as well as in today's Muslim societies. While dealing with the basic concepts related to peace and war in the Islamic religion, the author devotes a whole chapter to topics such as the theory of the clash of civilizations, the sources of Islam-West tentions, conflicts related to values, the Jyllands-Posten cartoon crisis, and the reacting to provocation and manipulation. The final point about this great book is that although the author is a Sunni Muslim, the literature of the book and the explanation of Islamic and ideological concepts in it do not contradict the beliefs of Shia Muslims and in many cases agree with them.