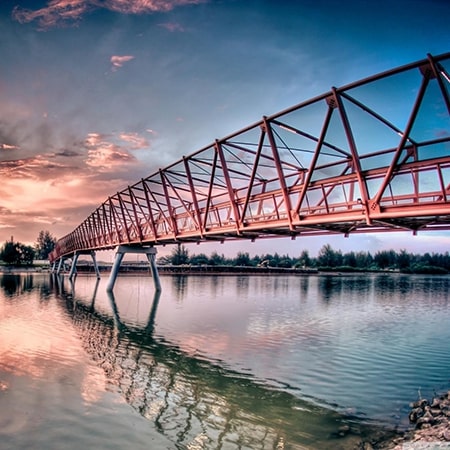 Ahvaz is the center of the Khozestan province and one of the oil-rich cities of Iran that its date returns to Elamite era. A metropolis that is one of the most important communication cities of Iran and it is the hosts of many passengers from the Iran and Iraq.
Because of constructing various bridges, Ahvaz is well known as city of Iran bridges, and of course the presence of companies and utilities and oil departments have made it the largest pole of the Iranian oil industry.
Due to the gathering enterprises and installations dependent with oil industry, Ahvaz has many migrants coming for working in this city. Which, despite the great economic importance of Ahvaz has, there is not paying much attention to it and it is always among the incapable cities.
Gallery