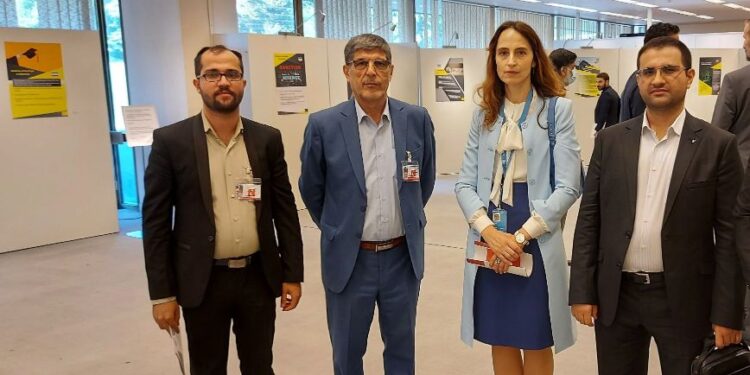 Based on a suggestion by a member of FODASUN,s board of directors, we decided to hold an exhibition on the topic of "the negative impact of unilateral sanctions on human rights in Iran". This photo and poster exhibition was in operation for about a week.
This exhibition started working on September 12, which is the first day of the council meeting. In its opening ceremony, Professor Alena Douhan; The UN Special Rapporteur on unilateral coercive measures, Dr. Kazem Gharibabadi, Deputy for International Affairs of the Judicial System of I.R. of Iran and Secretary of the High Council for Human Rights, Sadegh Rahimi; Judicial Deputy of the Judiciary, Dr. Baghai Hamaneh; The Ambassador of Iran's Permanent Mission to the United Nations and other representation experts along with the members of the delegation accompanying Dr. Gharibabadi and people and representatives from other countries participated.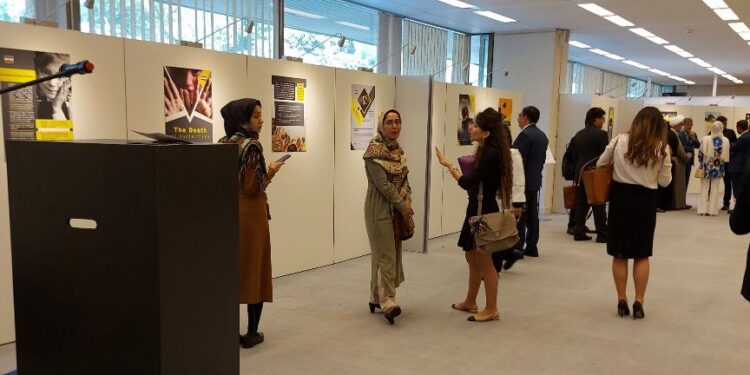 The Foundation of Dialogue and Solidarity of United Nations along with Pars Development Activists Institute, Iran Thalassemia Association, Iran Hemophilia Center, Women's Rights Protection Institute, Call for Peace and EB home were trying to show some cases of human rights violations in the form of about 30 pictures and posters due to sanctions in Iran, including the lack of access to medicine and the like. This exhibition was well received by authorities and international organizations.