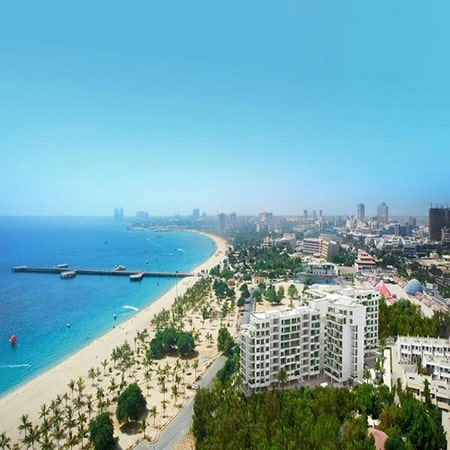 Kish island is one of the beautiful islands of Persian Gulf with the area about 92 square Kilometers. You will be enchanted by the azure waters of Persian Gulf and you can highly enjoy the pure weather and relaxing environment.
Kish is well known of the pearl of the Persian Gulf that this name is not just a slogan for this island. The silver sand on the shores interwoven with the sea corals that causes this island to be bright in the sunshine like a jewel.
Furthermore, Kish is one of the free trade zones in Iran that its suitable prices and great and spectacular trade centers of this island have turned it into a consumer paradise.
Kish with having the beautiful shores, great trade centers, luxury hotels with suitable facilities, beautiful historical attractions, various water entertainment and happy festivals, annually attracting 1 million tourists to this island.
Most of the people after first trip to Kish island wanted to live there and that's why most of them come back to this island as soon as they find a chance.
Gallery