Dr. Seyed Mohammad Saadati Nejaad
Vahid Masaahebi Mohammadi
Article 13 of Constitution explicitly addresses the rights of religious minorities in Iran. It states: "Zoroastrian, Jewish and Christian of Iran are free to practice their religious ceremonies, personal rights and religious instructions in accordance with the law." More importantly, the representatives of religious minorities have been involved in National Assembly and also drafting of the very article itself. Therefore, it has been done with consultation and presence of their representatives. The very fact that representatives of religious minorities had been present in drafting of Islamic Republic Constitution of Iran is the most progressive course of action of this country. It also signifies that Iran had honesty as well as a favorable attitude about religious minorities.
The subject which is going to be covered in the article is Christianity, one of the religious minorities in Iran. Most Christian denominations, including Catholic, Gregorian, Nestorian, Protestant, and Orthodox, have churches of their own in Iran and hold religious ceremonies in these churches. The history of Christian presence in Iran goes back to ancient Rome. Christians were persecuted, tortured and executed at the beginning of Christianity in Roman territory. Hence, some of them sought refuge in Iran in pursuit of a secure land, where they were capable of performing their religious ceremonies in a great comfort. Churches were built in various parts of Iran and episcopal zones were established for church administration.
Therefore, the coexistence of religions in Iran refers to a long history, since ancient times Iranian have been known as the hospitable people who welcomed the other religions with open arms and also supported them. As well as the different Iranian ethnicities lived together for years with indescribable solidarity and cohesion, religious minorities, who were enjoying the peace and tranquility of Iran, have been able to protect their religious rituals and perform them freely through solidarity and coexistence of Iranian culture.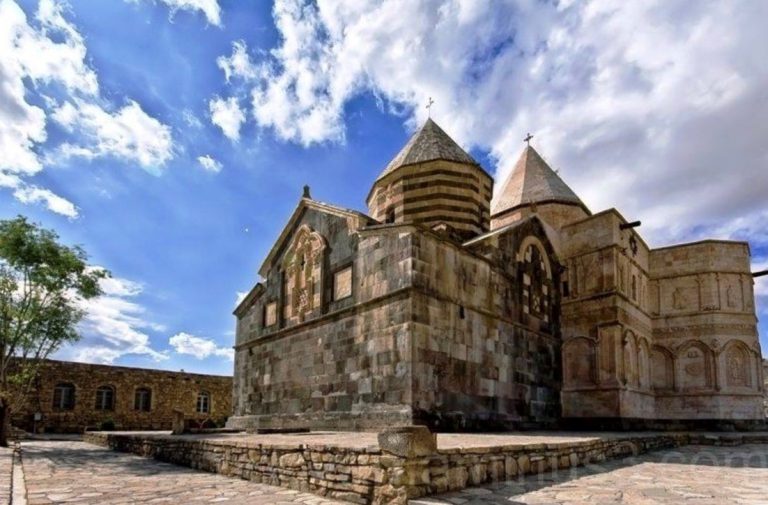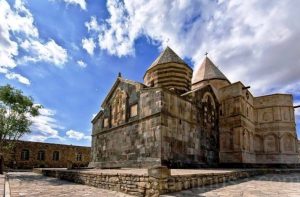 The antiquity and the arrival of Christianity, which entered Iran in various ways, coincided with the Parthian period (150 BC-226 AD) in Iran. A part of Christianity was propagated by missionaries from churches to various parts of Iran, including Mesopotamia, Gilan, and Gorgan. Another part entered the ancient land of Iran from West (the land of Mesopotamia and Iraq) and the other part from Armenia. The first apostle who came to Iran and Armenia was Thaddeus (Thathuas), who traveled to the Cappadocia region of Asia Minor and invited people to follow the new religion of Jesus Christ. Thus, He went to Armenia and propagated Christianity for a long time until he was ultimately martyred in 48 AD, on the outskirt of Maku (village of Qara Church). On the tomb of Thaddeus, in Western Azerbaijan, they built a church called Qara Church, also known as the Holy Thaddeus, built in the fourth to sixth centuries.
After him, another of twelve apostles named Barthoqimews or (Bartholomew) traveled to Armenia and north of Iran to propagate Christianity until he became martyred as same fate as his predecessor had. Numerous churches were built by his followers. One of these Bartholomew's churches is located on Mousavi Alley, Hazrati Street, Molavi Street in Tehran.
Arthur Christian Senn, the famous Danish orientalist who traveled to Iran in 1914, wrote about the origin of Jesuitism in Iran that the kings of Iran, in their military expedition to Syria, sometimes moved all the inhabitants of a city or a district and got them to reside in one of the interior parts of the country. Because most of these immigrants were of Christian religion, Christianity spread through any corner of Iran. In the book of Iranian Civilization, by a number of Orientalists, mentioned that this religion was brought to Iran by the Arameans who lived in Syria or by missionaries who came from Odessa (Orfeh) or by the captives of war. His followers, known as the Nestorians, sought refuge in Iran after Nustorius (or Nestorius) was banished to Constantinople in 431. And in 484, apart from other Christians, they set up their own church. This church was able to cope well with the Sassanian rulers because it was in sync with the Iranian government's forces in the fight against the ancient enemy, Byzantium. Soon thereafter, the Nestorian Church spread a network of bishops throughout Iran. Nestorians lived mostly in West of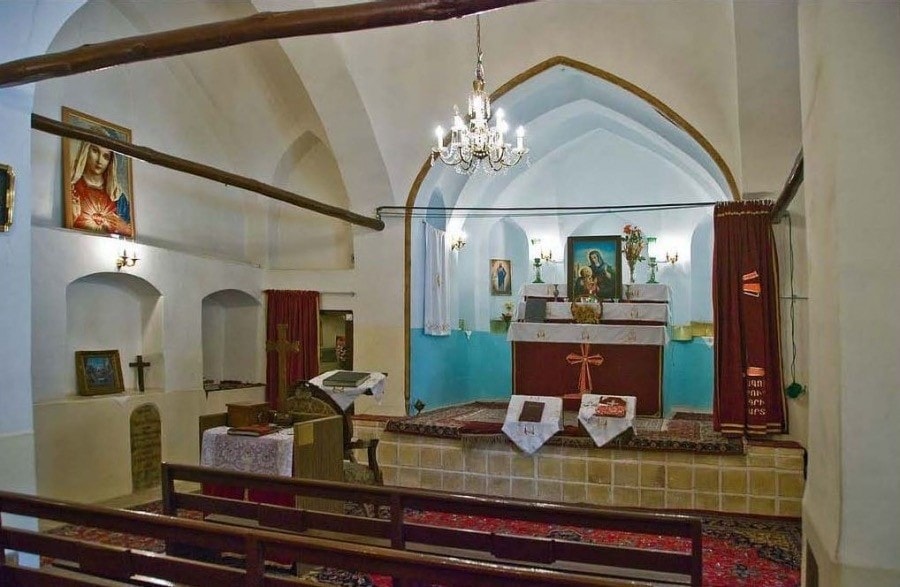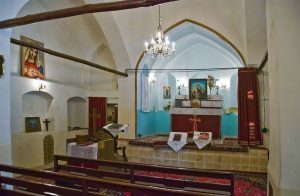 Iran, Urmia, the surrounding villages, Kermanshah and many years later in Tehran. In 1840 AD, Jesuit Catholics and Jesuits (Christians from Catholic Church) propagated among Nestorians. As a result, a group of them followed Catholic religion. This group, later, were called Chaldeans. An American scholar, Abraham Valentine Williams Jackson, on his travelogue in Iran, wrote that the Semites, who today are known in Azerbaijan as Nestorian and Chaldean, are of one race and ethnicity. However, many of them converted to Catholicism.